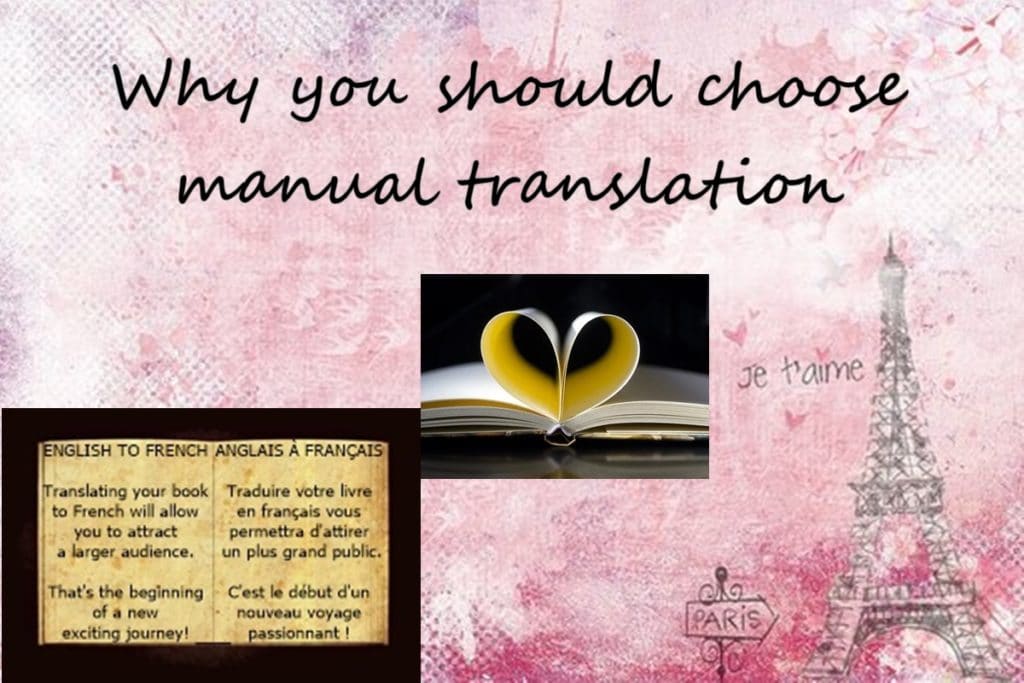 3 Reasons Why You Should Choose Manual Translation or how Manual Translation prevails over Computational Translation.
Why Manual Translation? Let's see the 3 Reasons Why You Should Choose Manual Translation.
It's a matter of fact: Manual Translation is the best way to make your texts translate into a foreign language. So, even if computational translation has improved a lot over the last few years and the quality is truly higher than before, it doesn't mean that we can now get rid of the human mind to improve final texts. On the opposite, Manual Translation is The service which makes a difference. It will never be replaced by computers!
Thinking you can do without is underestimating the risks you take when trying to do so: everybody will notice at once that you have tried to save some money by not having your book or work manually translated by a human because it will look artificial.
Indeed, Manual Translation is an art and it has nothing to do with computational translation.

The 3 Main Reasons why the difference will not go unnoticed and why you should choose Manual Translation
The spirit of your text is something a computer cannot transcribe.
The subtility of your writing stays out of reach for a computational understanding.
The final touch to your work will never be given by a computer. Never.
Why?
A computer will never feel by itself, so it cannot pass on feelings.
An artificial intelligence will never produce a fully satisfying result up to the readers' expectations.
A robot will never translate your text the way you want it to be:
In an authentic way
With passion
Taking into account all the ingredients for an optimal translation.
What guarantee do I have that the job will be done properly?
The team of translatetofench.net will guarantee you:
A translation true to the original text
A professional service according to your expectations
The most competitive rate in the manual translation industry
Translations done by native French speakers only