BOOKS
As an AUTHOR, you want to target French readers with your book(s)
WEBSITES / E-COMMERCE
Marketing materials, articles, emails,
social media posts, etc.
BUSINESS DOCUMENTS
Presentations, reports, brochures, training materials, etc.
ANY TEXT
Anything you might need to have translated into French.
WHO WE ARE
French translation service offered by lalitterature.net
Littérature française

What about selling your books on the FRENCH-speaking market?

We will help you share your ideas and words across the French-speaking world.

Not only do we encourage authors to have their books translated to French, but we also offer them a platform, in order to make their books known!
To request a quote, just write to
mes-ebooks@windowslive.com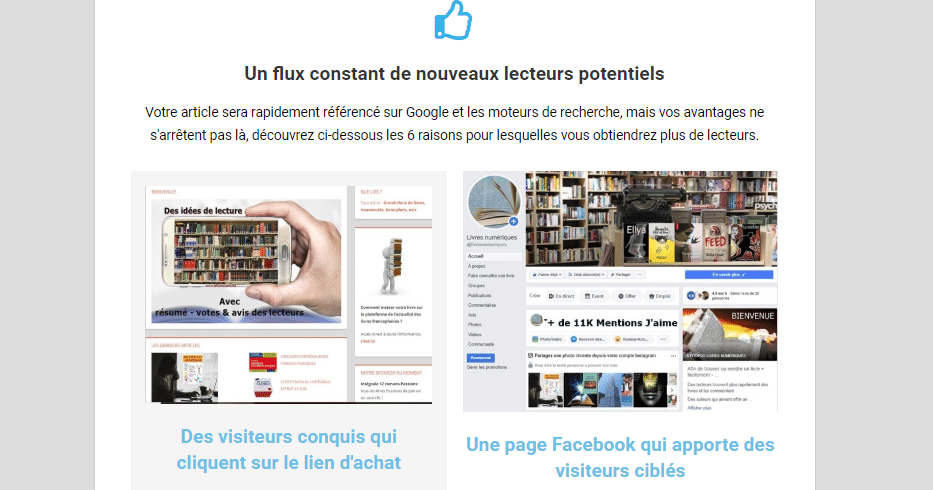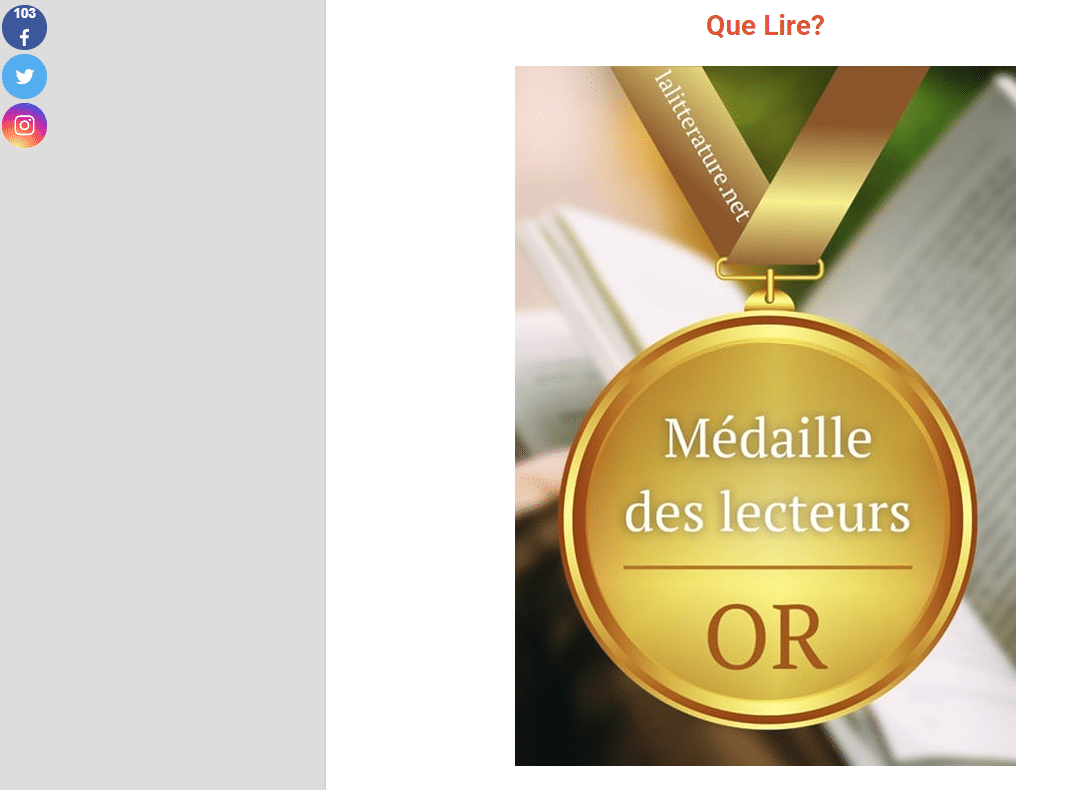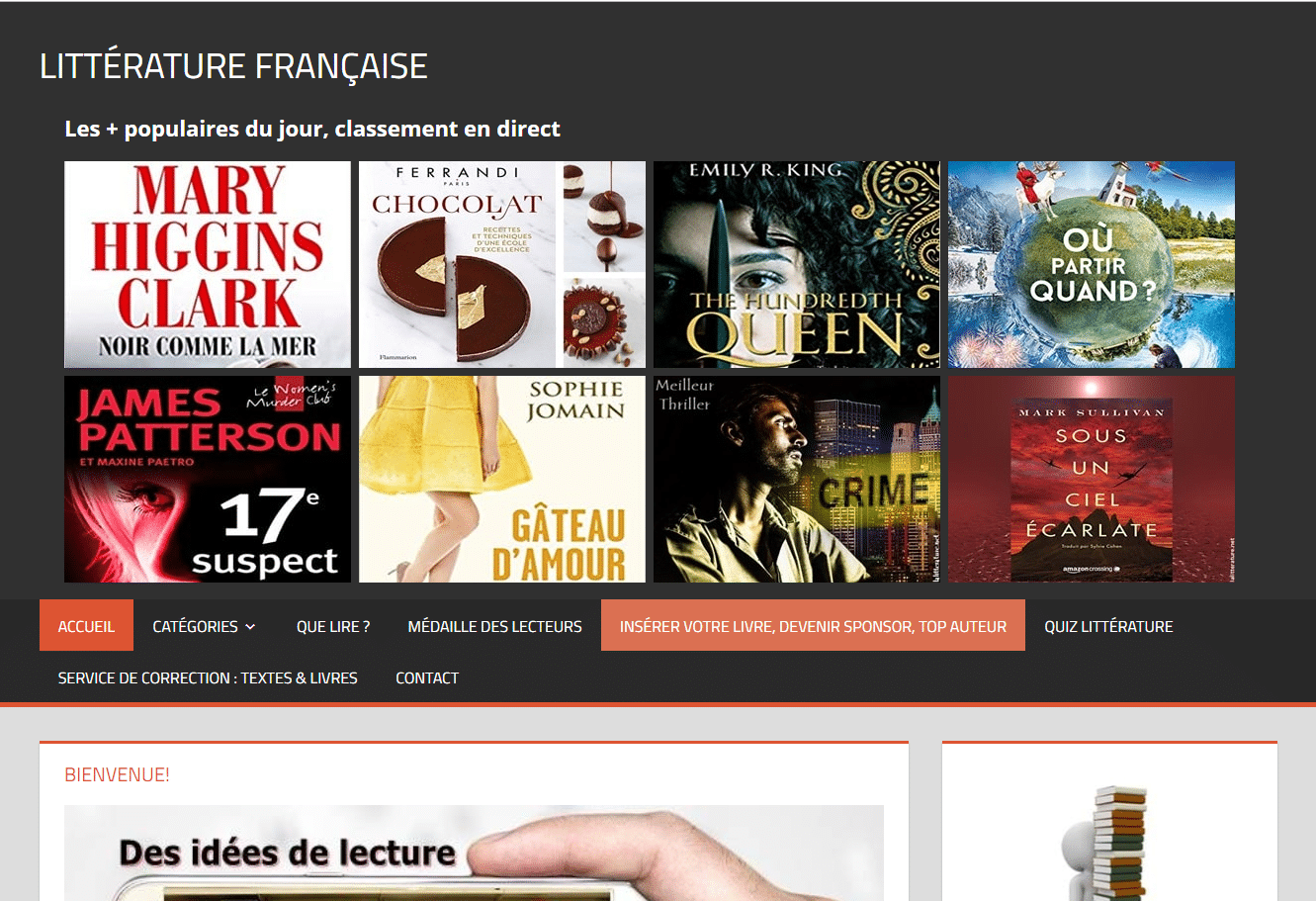 Sell your product on a new market
GET ACCESS TO THE FRENCH-SPEAKING WORLD
FRENCH TRANSLATION TRUE TO THE ORIGINAL TEXT
Translation is much more than a range of words with a certain meaning.

It's the result achieved when translating the spirit of a language into another one, keeping the same impact of words on the reader.
A PROFESSIONAL SERVICE
We answer any request or question quickly, and we always meet the deadlines.

We always make sure that the translation is being done according to your expectations.

Everything is planned carefully, we don't rush our translations.
TRANSLATE ENGLISH TO FRENCH AT THE MOST COMPETITIVE RATE
We offer you a decreasing rate per word as the number of pages increases (see our rates below).

No hidden costs.
No extra costs for proofreading.
(it's included)
Request a quote right now!
mes-ebooks@windowslive.com
TRANSLATE ENGLISH TO FRENCH: THE PROCESS
We work with native French speakers only
With many years of experience, our team of bilingual native French speakers has completely mastered the art of translation.
1) TRANSLATION
A translator from our team translates your document carefully and accurately into French, in accordance with your expectations.
2) PROOFREADING
An experienced proofreader then checks the translation to correct potential grammatical, spelling, punctuation, or stylistic errors.
3) TYPOGRAPHY AND LAYOUT
We take care of the text presentation.
We make sure it is in line with the industry standards, especially if it's a book.
4) DELIVERY
The final copy will be sent to you by email within the deadline.
OUR RATES
Starting from 0.04$ per word!
We offer the most competitive rates in the manual translation industry.
DECREASING RATE PER WORD
As you can see on our pricing table, we implement a degressive rate based on the number of pages you want us to translate.
PREMIUM DELIVERY
If you need us to translate your text faster than usual, you can select the "premium delivery" option. We'll charge a 25% extra.
COMPLEX / TECHNICAL TEXTS
If so, we might increase the quote by up to 20% owing to the potential complexity of your text.

In the same way, if we consider your text as "fast" to translate, we might reduce the quote by up to 20%.

Anyway, we will let you know beforehands.
What a best-selling author thinks about us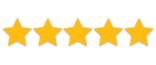 Such an amazing joy to work with Marie-Catherine on translating my novel Just One More Kiss into French — a first for me, and so exciting.
Marie-Catherine's communication was wonderful. She continually kept me abreast of her timeline, and when I got the completed manuscript she had a handful of questions about my preferences in regards to meanings, since French and English-speaking people communicate differently.
When I had a French reader proof the translation she said it was very smooth, encapsulated my story and tone beautifully.
I highly recommend translatetofrench.net for helping your book reach more readers worldwide.


Faleena Hopkins
www.authorfaleenahopkins.com